New technologies, like virtual reality, aim to unshackle the spectator from the apparatus by letting him move around in space and providing an embodied interaction with images. Yet, at the same time, Apple Inc. is "indisputably striving to corner the market on how we move our fingers across screens," notes Provan, citing the company's most recent win of a patent­infringement lawsuit against Samsung. Apple even attempted to trademark the term, "Multi­Touch," but was refused on the grounds that the term was both too general and in use prior to Apple's application (Apple Inc. v. Trademark Trial and Appeal Board). These new social codes are designed to feel intuitive, natural, and easeful. They are designed to erase the traces of having ever been designed at all. This is why the iPhone comes without a user manual—a stark contrast to the 1984 Macintosh manual that goes into great detail over how to use a mouse (Kaehler).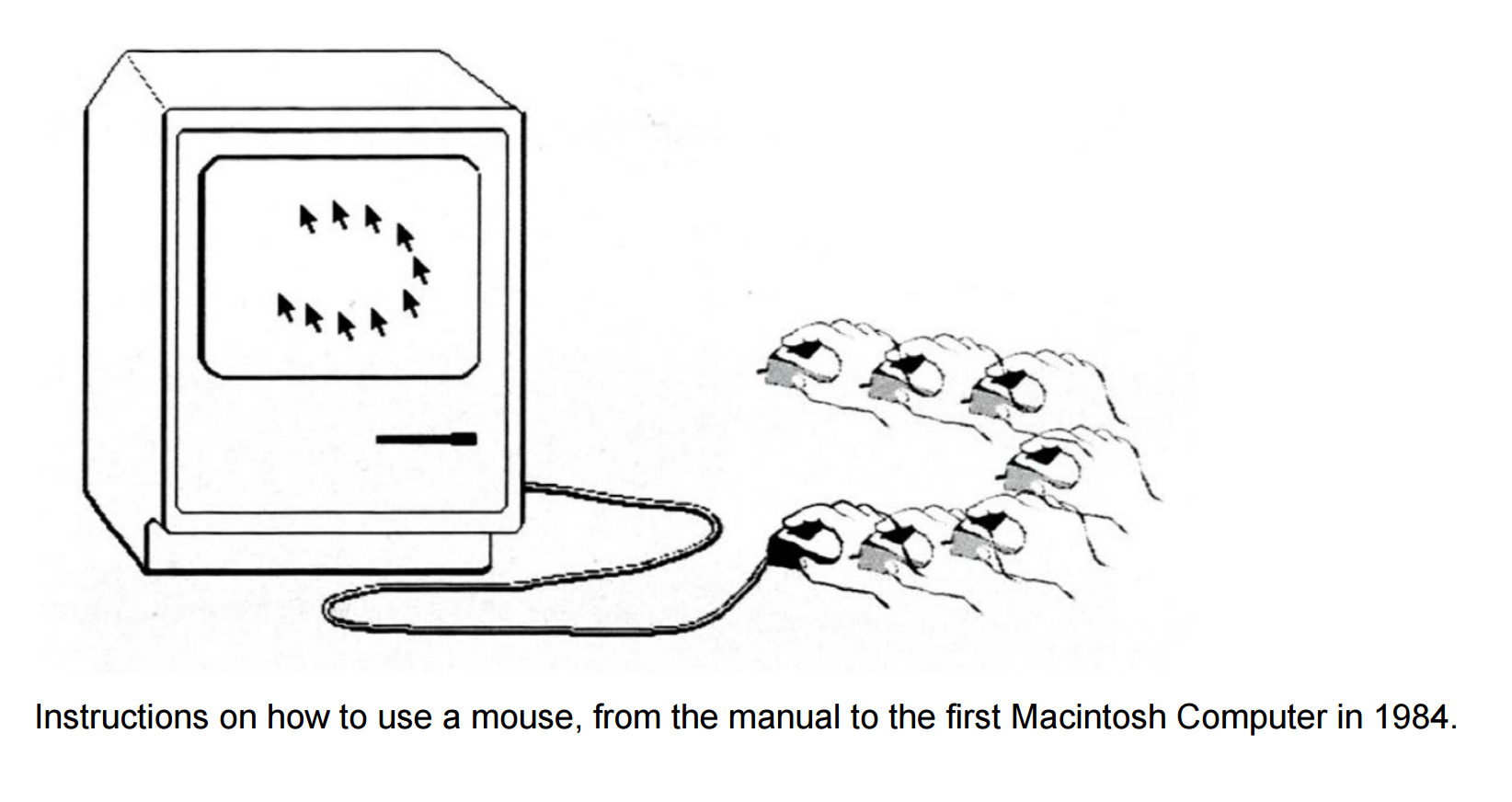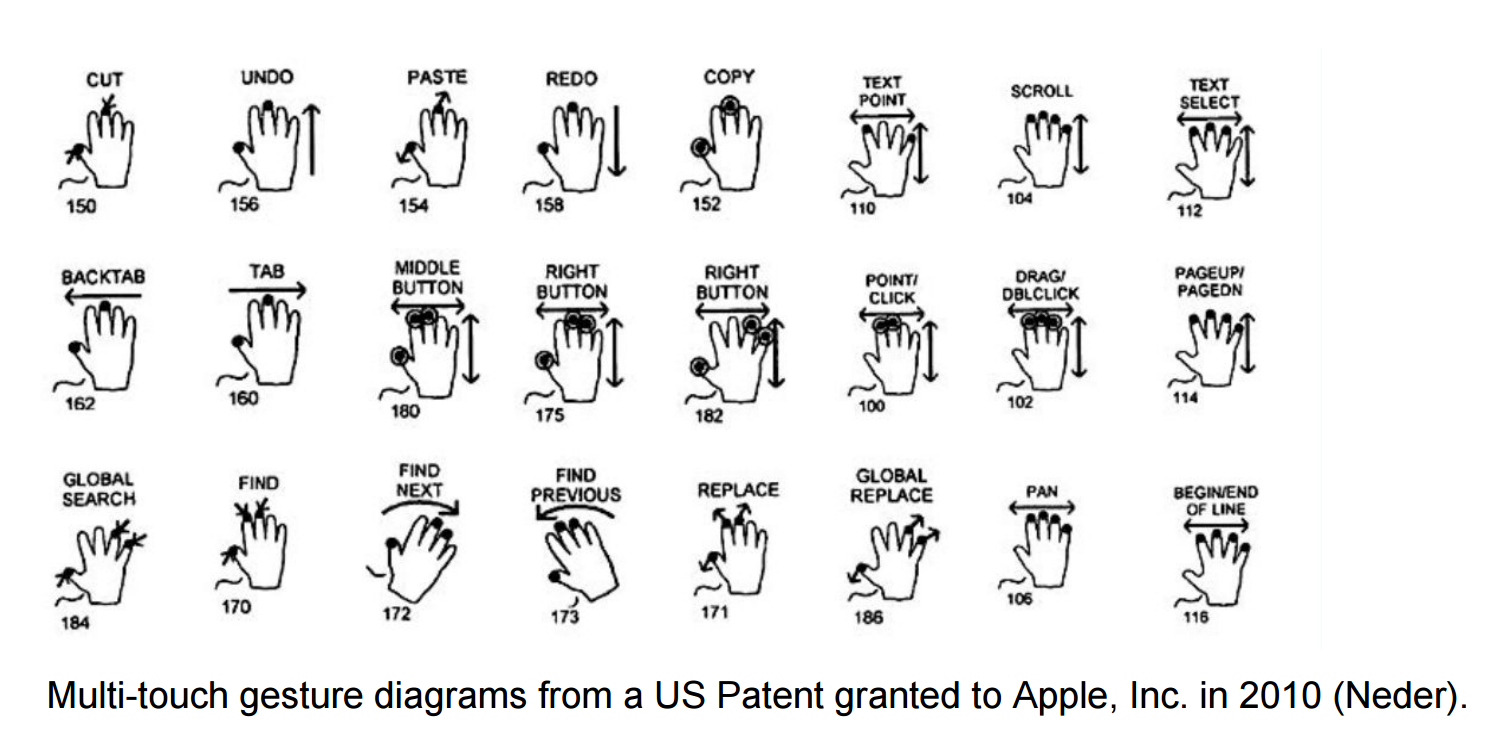 Apple, Inc. is patent hungry, holding roughly 15,500 patents, about 8.500 of which are U.S. patents. In U.S. patent number 7877707 B2, filed on Jan 25, 2011, Apple patented the gesture of of pinching and spreading to zoom on a responsive, multi­touch screen.

Works of choreography may be copyrighted under US Law. Therefore, if Apple Inc. holds the patent to such motions on responsive tablets, Artist Liat Berdugo attempted to file for the copyright to the "dance" of zooming herself, as under U.S. Copyright Law:

Video stills from Zoom
December of 2013, Berdugo was notified that the copyright protection filing number 1­913988071 was denied because the work deposited was not choreography, but rather ­­ quite remarkably! ­­ deemed an "aerobic exercise program​" by the US Copyright Office. (The full response from the US Copyright office is viewable here.)
Therefore, Berdugo and collaborator Phoebe Osborne created an actual aerobics routine ­­ entitled Unpatentable Multi­touch Aerobics. The artists gave a workshop in how to practice this new sporting routine at the first annual World Wide West Summit in Point Arena, CA.
After all, the multi­touch gestures are new social codes that are literally programmed into the device, and delineated clearly and beautifully as movement scripts in the panoply of patents that Apple has filed. These gestures have an owner. Every time you slide two fingers up and down a trackpad, you're leasing your movements from Apple; and they, in turn, are owning a little part of you. The reason this is consequential is that gesture, of course, expresses thought. But gesture also impacts thought. "Gestures look upward, into the discourse structure, as well as downward, into the thought structure," writes McNeill. Recent studies from The New School's Psychology research division show that right­ or left­handedness impacts the decisions over what images are "good" or "bad" when images of equally strange objects are shown (Pitt). Righties prefer the right one, lefties the left. Just as the screen exerts its immobilizing control over the user, so, too, does this "haptic choreography" we perform exert a physical control over our movements and also over the mental frameworks they create.